Save the Date for Giving Day 2022: April 28th!
RHCD Giving Day
Total Exceeds
A Huge Thank You: RHCD Giving Day Total Exceeds $111,000 and 285 Donors
Thanks to our incredible community, we are thrilled to share that we exceeded $111,000 and 285 donors in gifts for RHCD Giving Day 2021 … and we are still tallying the gifts coming to us via mail!
Challenges were met, videos and experiences were shared, and Mariner Pride came through loud and clear.
A few special updates include:
More than 200 donors met the challenge 
Our Parent Teacher League Leadership Team reached 100% participation
Alumni doubled their overall participation and so we doubled our number of champions: the 1940-60s were crowned Alumni Decade Participation Champions and the 1980s were crowned the Alumni Dollars Raised Champions
Our Faculty/Staff exceeded 90% participation
The Classes of 2021 and 2022 Challenges will continue this momentum forward as their challenges go through graduation. 
It's truly been a school- and community-wide effort, which is perhaps the best part of all.
THERE'S STILL TIME TO GIVE!
If you would still like to give a gift, it's not too late!  All of the funds are still open
and you can donate to any of the challenges from Giving Day!!

Alumni Decade
Champion Challenge
Our alumni make our community stronger. As you can see in our videos, our alumni make a major difference in the lives of our students. We invite you to show your decade pride by joining our decade champions for this exciting challenge!
Relive a day full of smiles, Mariner Pride, pets, and generosity! 

Watch our community spread the word about our 2021 RHCD Giving Day! 
Our RHCD campus and each student's educational journey is unique. Join our students, teachers, and alumni as they show their favorite places on campus and share their special memories.  When you 'think outside' as a community special moments happen.
Watch our community spread the word
about our 2021 RHCD Giving Day! 
Watch our community spread the word about our 2021 RHCD Giving Day! 
Athletitude: Our Gratitude in 2021
Greeting from RHCD International Families
Shared Experiences: Lower School with alumna Isabella Robinson '20
Shared Experiences: Middle school students with alumnus Jeff Clark '79
Shared Experiences: Upper School with alumna Chelsey Frost '10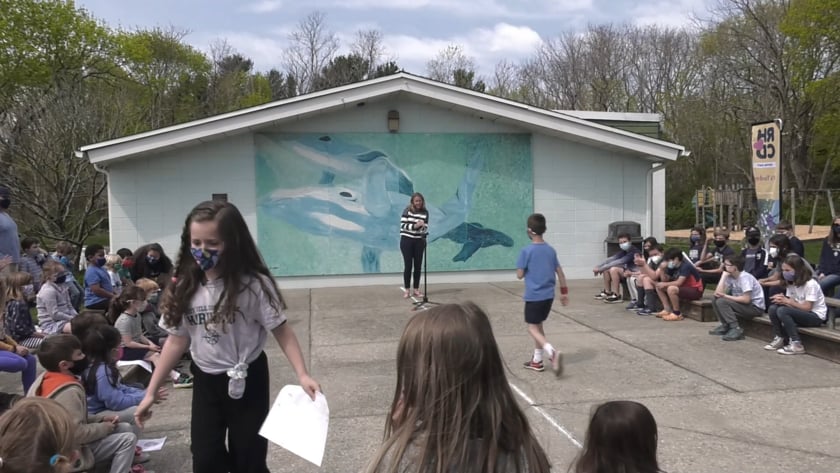 LS PRESENTS: POETRY IN THE PARK

Please join our lower school students as they unveil their special poem to mark our 2021 RHCD Giving Day and as they share other special poems as we celebrate National Poetry Month.
UPPER SCHOOL EXPERIENCE: SETTING OUR 2021 INTENTIONS

Please join us as our Upper School students make a special wish to mark the day. With eco-friendly dissolving paper, our US students will be thinking of and writing on the dissolving paper a wish for the future. It could be a wish for themselves, for someone they care about, or for the community