RHCD Giving Day Total
Exceeds $129,000!
RHCD Giving Day Total Exceeds $135,000!
Thanks to our incredible community, we are thrilled to share that we exceeded $135,000 in gifts for RHCD Giving Day 2022 … and we are still tallying the gifts coming to us via mail and from those folks who couldn't make it to campus yesterday!  Mariner Pride came through loud and clear in the challenges, the videos, and certainly at our first Gratitude Celebration. 
We will be sharing more details about Giving Day, but here are a few highlights:
More than 230 donors met the challenges
237 people registered for our first Gratitude Celebration as we were able to be together in person to enjoy the success of the day
The 1940's-60's dominated the Alumni Decade Challenge as they raised the most dollars and had the highest participation rate
It's truly been a school and community-wide effort, which is perhaps the best part of all.
Gifts can be made to any match. Your gift will also be added to other matches if you qualify!
Alumni Decade
Champion Challenge
The decade with the highest dollars raised and the decade with the highest participation will be celebrated with a specially engraved brick, banner, and bragging rights!
Teresa and Richard Hurlburt
Allison Friedman Horowitz
The Connell Family Connell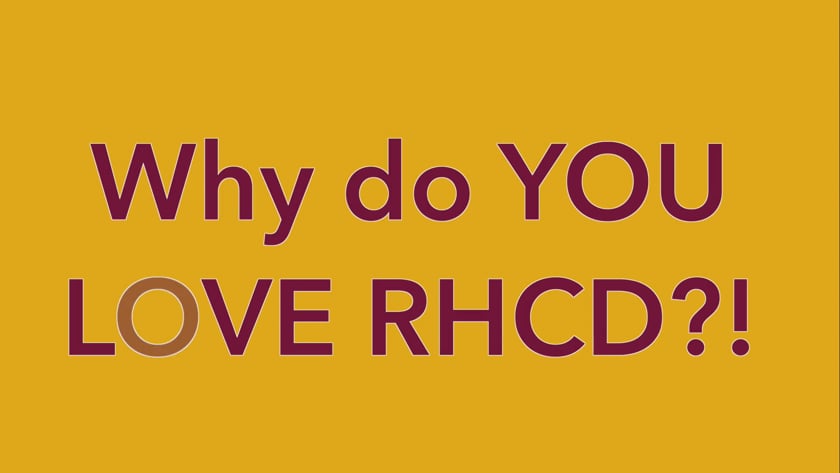 Watch our community spread the word about our 2022 RHCD Giving Day! 
Our RHCD campus and each student's educational journey is unique. Join our students, teachers, and alumni as they show their favorite places on campus and share their special memories.  When you 'think outside' as a community special moments happen.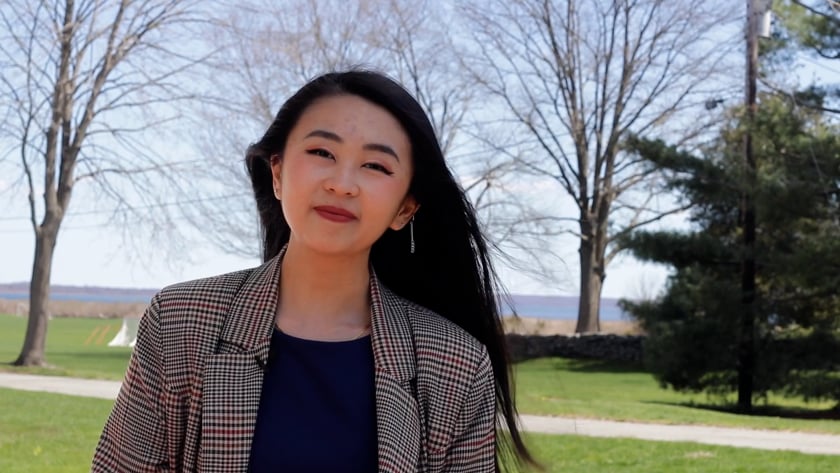 UPPER SCHOOL | KNOW THYSELF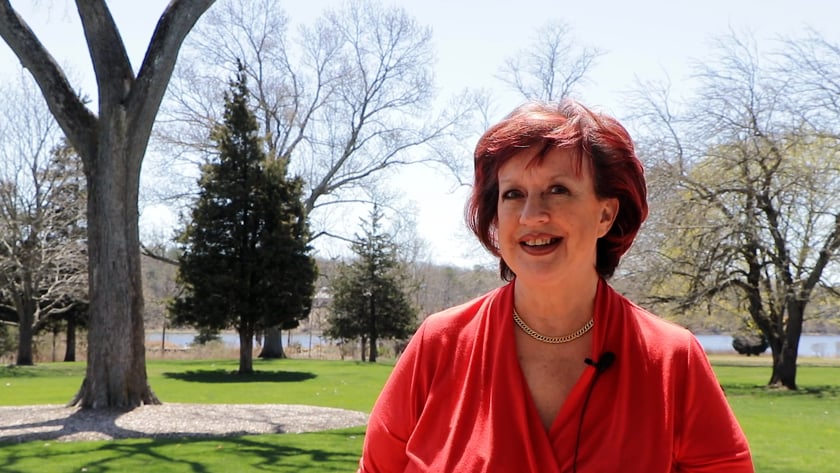 UPPER SCHOOL FACULTY HIGHLIGHT: BEL SNYMAN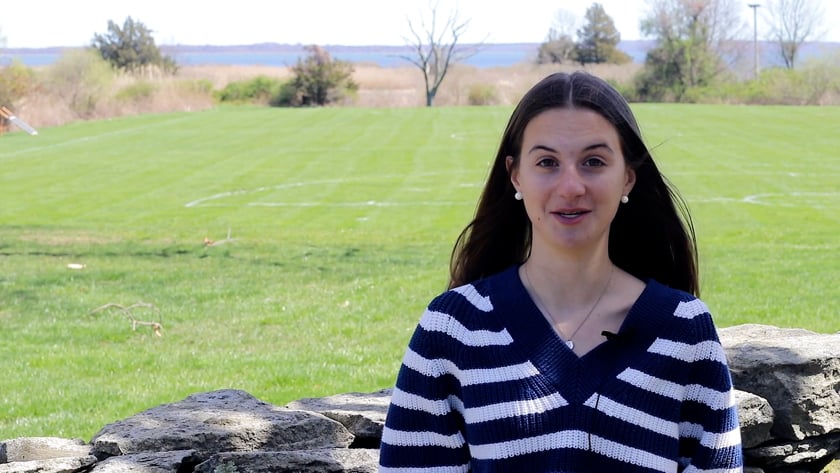 UPPER SCHOOL STUDENTS | KNOW THYSELF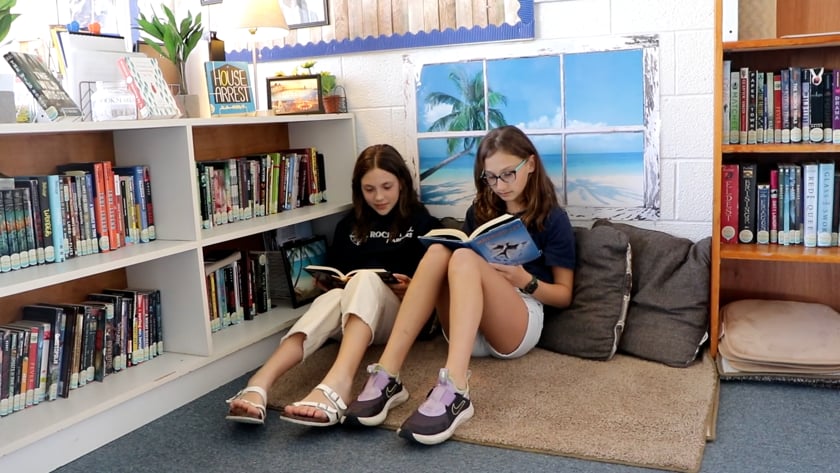 COME JOIN US IN OUR MIDDLE SCHOOL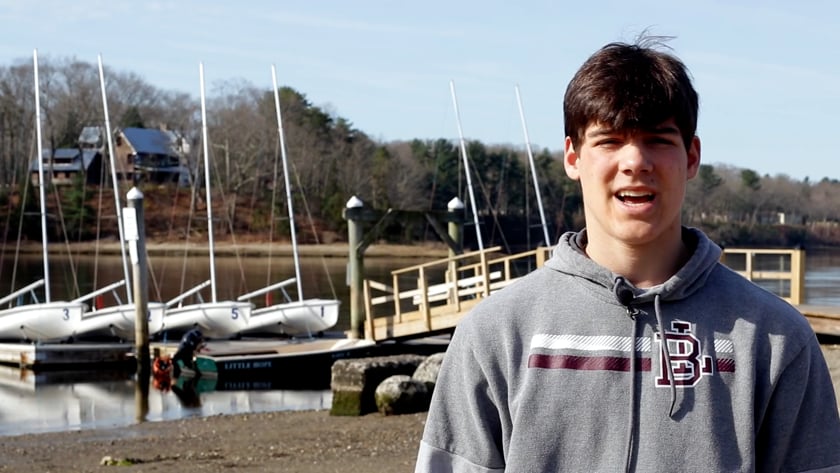 A SALT MARSH AS A CLASSROOM?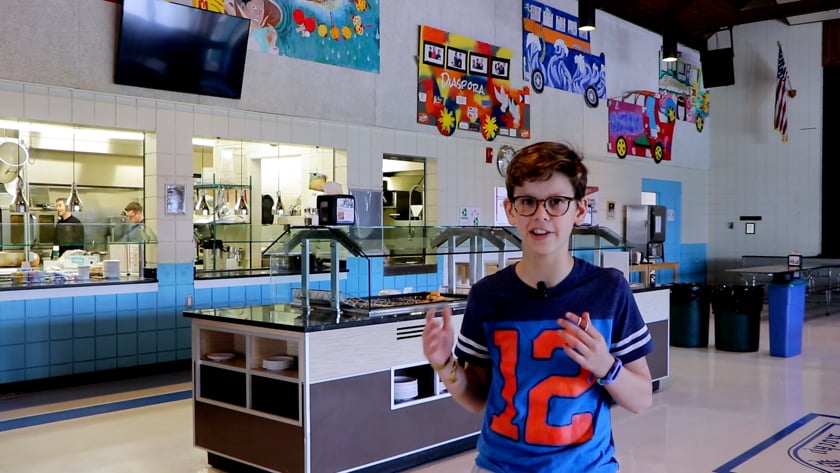 WELCOME BACK TO OUR MIDDLE SCHOOL
THE WONDER OF OUR LOWER SCHOOL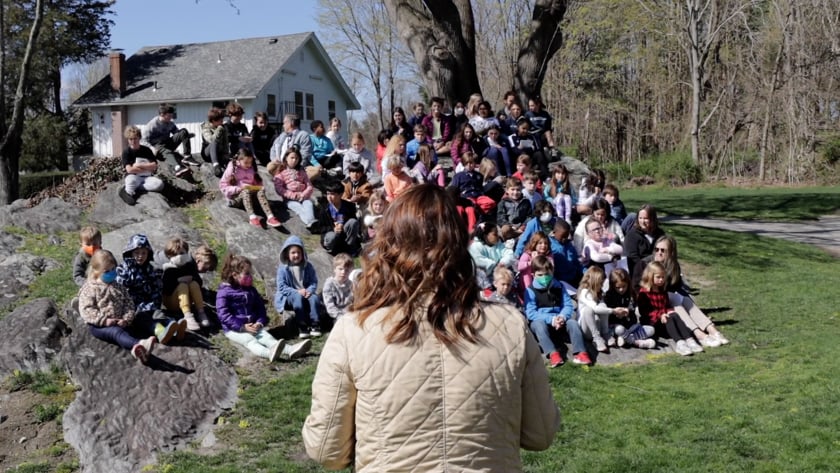 HIGHLIGHTS FROM POETRY ON THE ROCK 2022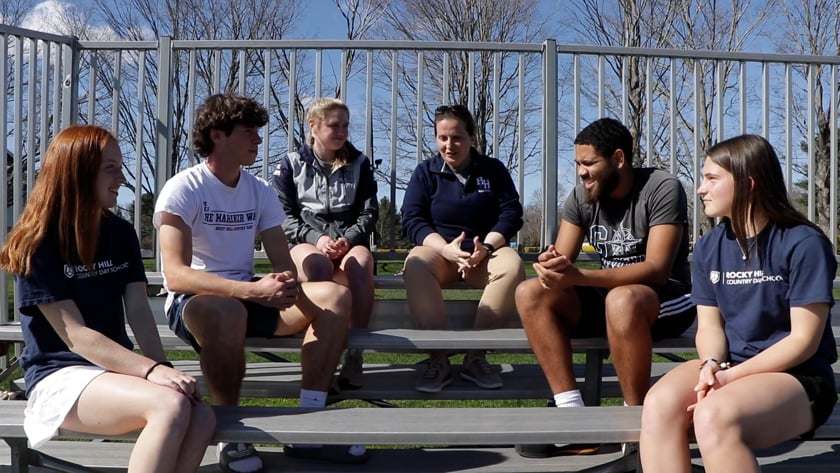 ATHLETICS: REFLECTIONS OF MOMENTS WELL PLAYED PART 1

Join our senior athletes and Athletic Director Megan Williams as they reflect on the past 4 years and share their favorite memories and give advice to our younger Mariners.
ATHLETICS: REFLECTIONS OF MOMENTS WELL PLAYED PART 2

We couldn't let our senior student athletes leave without hearing what they would miss most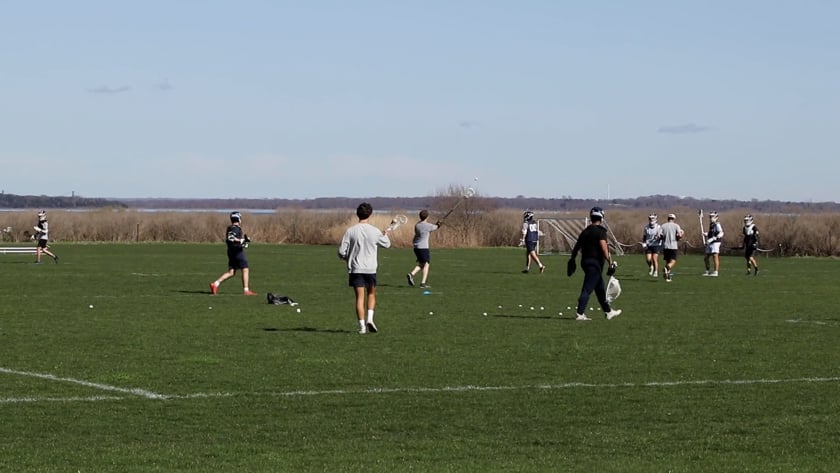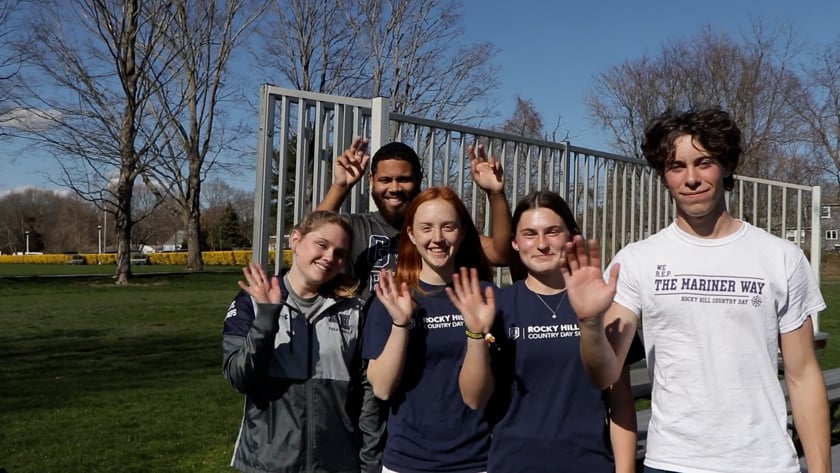 ATHLETICS: REFLECTIONS OF MOMENTS WELL PLAYED UNEDITED

Join in to listen to the entire set of reflections by our senior athletes and Athletic Director Megan Williams.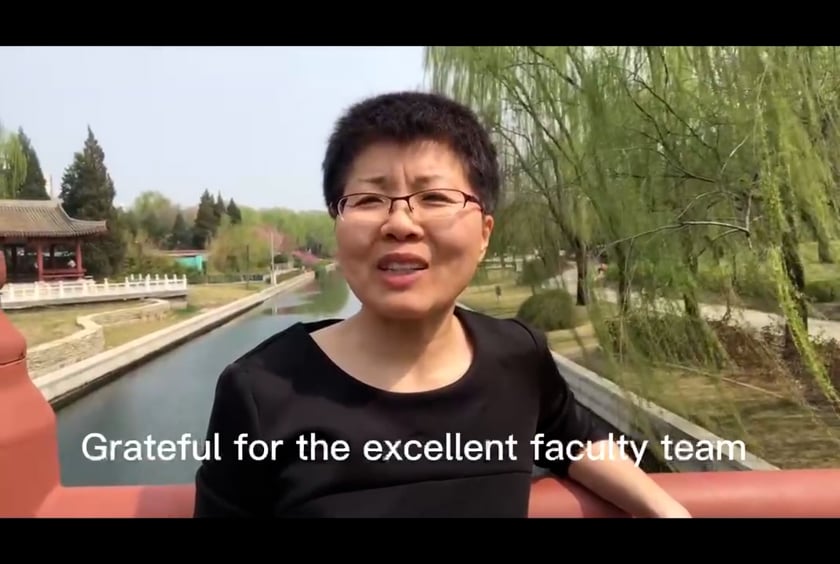 WELCOME TO GD22 FROM OUR INTERNATIONAL FAMILIES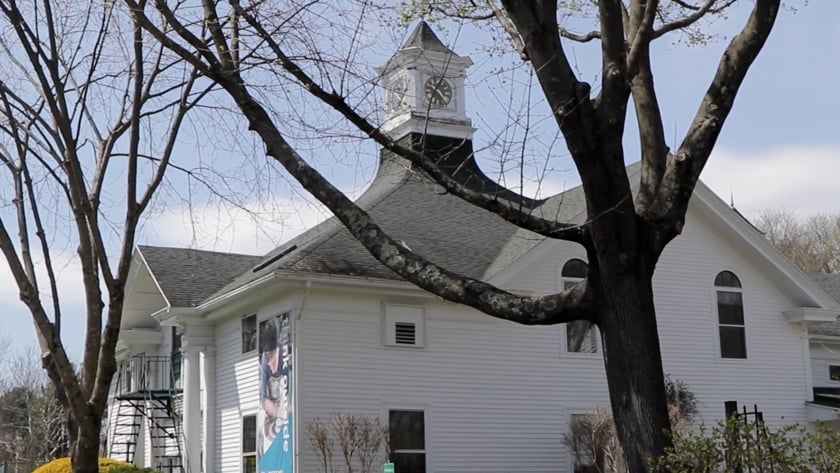 DIANE'S FAVORITE PLACES ON CAMPUS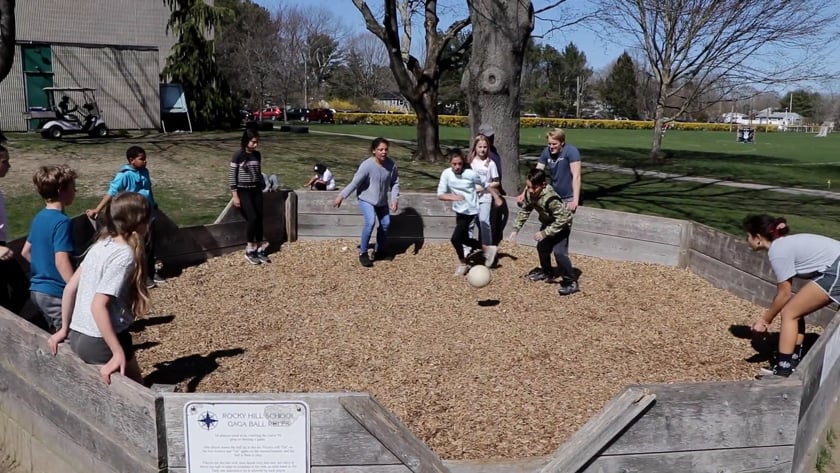 MIDDLE SCHOOL FAVORITE PLACES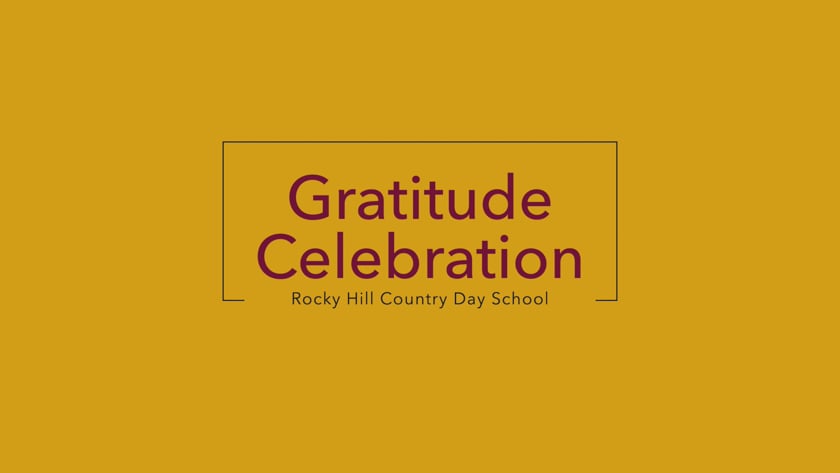 A nostalgic welcome to our Giving Day 2022 festivities! $1,000 Faculty/Staff Challenge 
Watch 22 Reasons Why We Love RHCD I A $2,500 Early Bird Challenge I Coffee truck
Stream: A Greeting from our International Families | Our $2,500 Global Citizen Challenge | Watch our students talk about our Saltmarsh as a Classroom 
Hear from our remarkable RHCD teachers and Division heads! | $2,500 New Donor Challenge
Stream: Our LS Hour – Special Edition of Poetry on the Rock. Hear our teachers' poems about our littlest Mariners | Breaking News: $10,000 Community Participation Challenge 
Head of School Welcome and hear where her favorite place is on campus! | $10,000 Board Chair Challenge
Who will be this year's Alumni Decade Champion(s) | $5,000 Celebrating the Arts Challenge | Join us on our special visit to our magnificent Carriage House
Stream: Our MS Hour: – No one knows our campus like our MS students. See their favorite places and their pride!
Hear from our Students about our Magnificent Waterfront I Proud Parent Challenge
Our US Hour: Hear how RHCD helped our students 'Know Thyself' and watch them live into Gratitude | Stream: Join in as our Senior Student Athletes and our Athletic Director reflect on the past 4 years! | Come along as we visit our home games on our exquisite fields and courts | Class of 2022 Challenge
Stream: Virtual Pet Parade – it's back! Post your furry, feathers, scally friend and help us continue this Rocky Hill tradition in 2022 style! 
The RHCD Gratitude Celebration has begun! Join the fun by seeing the campus come to life again and the delicious food choices! I Join our Community Challenge! 
Stream: Live from the Party: Hear The Naticks music!
Live from the Party: See our Mariner Pride in action and get live updates on our GD22 Challenges!
Which Alumni Decade is in the lead? Who will be the 2022 Alumni Decade Champion?! | What is your favorite memory of Summer By The Bay? First 10 posts get a 'Know Thyself' bracelet!
You've seen the 22 Reasons We Love RHCD I Post the reason you love Rocky Hill. The first 10 posts get a sustainable 'Know Thyself' bracelet 
See our Hopelands By the Bay – beautiful in so many different ways! What would your dream event look like there!?
You've heard our students' favorite places on campus all day! What's your favorite place on campus and why? First 10 posts get a sustainable 'Know Thyself' bracelet! 
Stream: Mindfulness moments from the campus shared  with you! Take a breath and enjoy!
Pride: what was your proudest moment at Rocky Hill?
Generosity: Please make a gift in honor of a special memory or a special person from Rocky Hill | Stream: Enjoy the soundscapes of the campus 
Gratitude: Post a shout out to a Rocky Hill faculty or staff member who made a difference in your life. | We are so very grateful you have joined us for this special day! 
The Rocky Hill Fund makes the unique RHCD educational experience possible. The intentionally small scale, robust resources and technology and distinctive leadership and extracurricular activities can not be accomplished on tuition dollars alone. It can only be achieved from a combination of tuition, alternative revenue and generous gifts to the Rocky Hill Fund. 
When you give a "Where It Is Most Needed" Rocky Hill Fund gift, you are giving RHCD the flexibility to meet its highest priority funding needs.
 If you so choose, you may also direct your gift to support an area meaningful to you such as:
Academics & the Library: Our personalized and challenging academic program is at the heart of what we do.  Our library program enriches and supports the academic work of all three divisions. 
Arts: The visual and performing arts are an important piece of each student's personal growth and creativity.
Athletics: "The Mariner Way" is our philosophy centered on resilience, effort, and pride, which directs our student-athletes mindset on and off the field. 
Campus Buildings, Grounds, and Waterfront:  Our beautiful campus on the Narragansett Bay is a hallmark of an RHCD education offering a myriad of opportunities inside and outside.
Equity & Belonging: By practicing and teaching equity and inclusion, we aim to dismantle systemic racism, oppression, and inequality in our community and the world around us.
Faculty: Our talented and dedicated faculty grow and learn through professional development opportunities bringing the most current educational methods and philosophies into our classrooms. 
Financial Assistance: The School's commitment to financial assistance helps make an RHCD education affordable and accessible to a wide range of qualified applicants regardless of financial circumstances.
Shared Student Experiences: Our students learn in unique ways both inside and outside of the classroom through health and wellness offerings, mindfulness activities, ACE, innovation opportunities and leadership practices.